Solutions for builders
Signature Kitchen Suite is proud to be a part of the LG for Builders multi-brand portfolio. We have a full line of precision built-in kitchen appliances to entice the appetites of your most discerning homebuyers – from dual-fuel pro ranges to integrated column refrigeration and panel ready dishwashers.
A proud platinum sponsor of 2023 TNAH, the official IBS home in Las Vegas.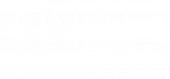 Bring your vision to life
Signature Kitchen Suite reflects our commitment to producing the industry's best built-in luxury appliances with leading-edge technology, giving homeowners more flexibility to prepare food in the best possible way. We honor the ones who are producing it, the ones preparing it, and most of all, the ones lucky enough to be enjoying it.
Register today to access our exclusive Builder instant rebates.
The ultimate kitchen for a luxury home

Signature Kitchen Suite appliances are for affluent families with children and luxury homebuyers who seek technology, precision, and purposeful design. We offer built-in dual-fuel ranges, column and built-in refrigeration, dishwashers, and ventilation with stainless-steel finish or custom panel installation.
Industry-leading warranty
You'll be backed by one of the best policies in the industry. No other appliance brand has a longer warranty. Our limited 3-year warranty covers all parts and labor.
Our 5-day Repair Promise
With our 5-Day Repair Promise* if anything goes wrong that is covered under the warranty, repair service will be initiated with the goal of completing the repair service within 5 days. If your appliance cannot be repaired within 5 days, we will work with you to provide a solution that meets your needs, up to and including replacement if necessary**.
Whether it's registering and installing your suite of products, scheduling maintenance, or offering simple advice, a dedicated service representative is always here for you.
*Currently applicable to regions where service centers are nearby.
**Available through the length of the product warranty. Upon product registration.
LG has solutions for every home
From condominiums to upscale, suburban homes, we have a solution for you. Now with four brands in our portfolio, we take pride in matching your passion with proven performance and design. LG is an award-winning choice for builders ranking highest in customer satisfaction in 7 of the 11 J.D. Power categories for Kitchen and Laundry Appliances*–more than any other manufacturer in the USA.
LG has the brands your buyers want
In addition to Signature Kitchen Suite, LG for Builders provides access to LG, LG STUDIO and LG SIGNATURE. Together, our four brands bring your vision to life with our innovative designs for every buyer imaginable. We offer premium quality to support the full spectrum of builder needs, from starter homes, condos and apartments to high-end luxury dwellings.
Welcome to LG for Builders — built for better living.
LG
With a complete line of appliances, LG that gives you performance and reliability at an affordable price.
LG Studio
For style-conscious homebuyers, LG STUDIO combines high function with high design.
LG SIGNATURE
Ideal for the premium homebuyer who is sensibly affluent, LG SIGNATURE delivers elite, refined appliances.
Customer Care
Get in touch with dedicated customer care
Whether it's registering and installing your products, scheduling maintenance, or offering simple advice – a dedicated service representative is always here for you.
J.D. Power Award Winner*
*LG received the highest numerical score in the respective segments of the J.D. Power 2017 Laundry and Kitchen Appliance Satisfaction Study, based on 14,745 (kitchen) and 6,241 (laundry) total responses, measuring customer opinions about their new appliance purchased in the previous 12 months, surveyed February-March 2017. Your experiences may vary. Visit jdpower.com