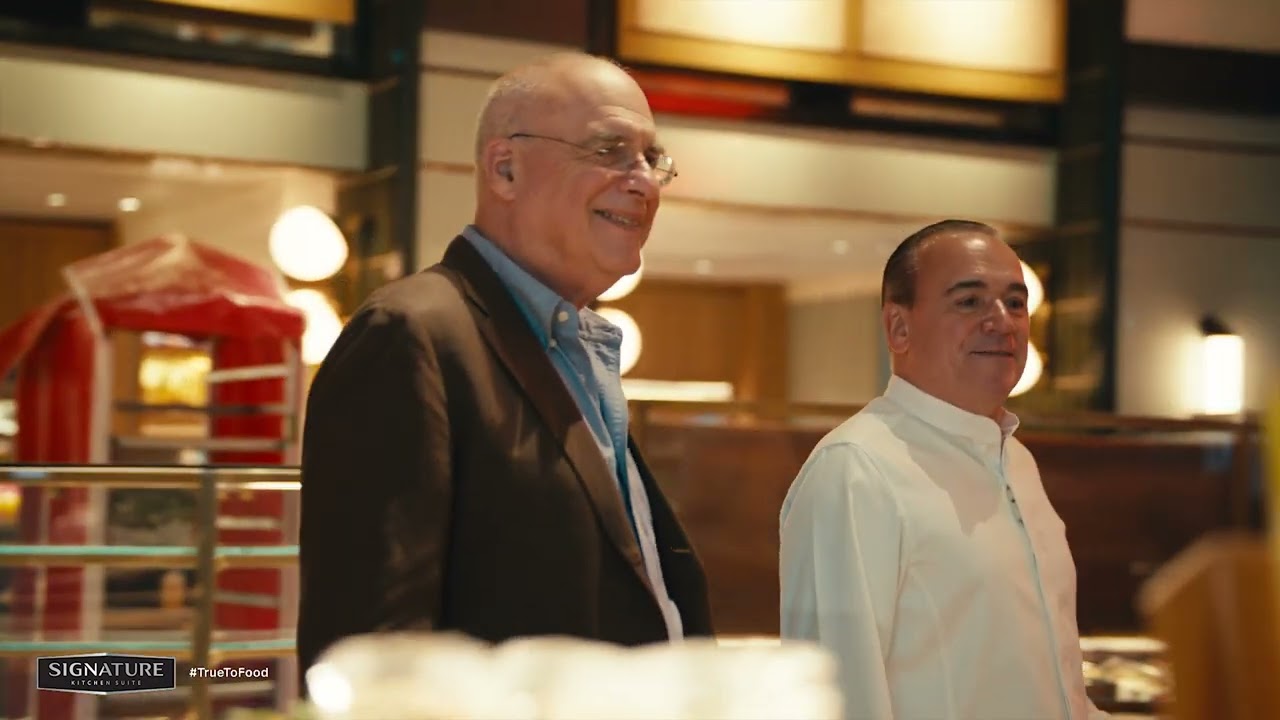 A philosophy of food
In the hustle and bustle of New York's financial district, it's easy to feel separated from fresh food's origins. Fortunately, renowned chef and culinary icon Jean-Georges Vongerichten has taken on this challenge by introducing the Tin Building. In this True to Food episode, our host Mark Bittman joins his good friend for an exclusive tour of this epicurean wonderland to learn about its roots, his dedication to fresh and sustainable food, and how he's creating a new chapter as New York's culinary epicenter.
Meet our hosts
Beyond being the keeper of our True to Food philosophy, Mark Bittmanis also an acclaimed New York Times food journalist, personality, and writer of over 30 books, including the How to Cook Everythingseries.
Jean-Georges Vongerichten, a culinary visionary, passionately champions fresh, sustainable ingredients. Renowned worldwide, he has reshaped the culinary landscape with innovative creations and a devotion to culinary excellence.
Tin Building by Jean-Georges
New York's historic Fulton Fish Market begins a new chapter as the Tin Building, paying homage to the city and its culinary offerings. Spanning 53,000 square feet, this vast food emporium thrills all the senses with its dedication to fresh, local, and sustainable ingredients. Inspired by Jean-Georges' roots in Alsace and his global restaurant success, it's a gourmet marketplace brimming with specialty ingredients, meats, cheeses, fresh produce, and grab-and-go items. Visitors will find the True to Food philosophy at every turn.
The Skyline Showroom
Reinforcing our True to Food mission, the Skyline Showroom offers immersive culinary experiences, interactive cooking demos, and innovative product showcases. Located within LG Electronics' North American headquarters, the meticulously designed space exhibits our acclaimed appliances and latest innovations with stunning views of New York City.

The showroom features two kitchens and dining spaces, with cabinetry and furniture from Molteni& C., parquet floors from ListoneGiordano, ceramic tiles from Porcelanosa, and lighting from INCOLIGHT.The Skyline Showroom is a true representation of our dedication to blending luxury, innovation, and functionality for the home chef.

To plan a visit, contact your local Signature Kitchen Suite sales representative.